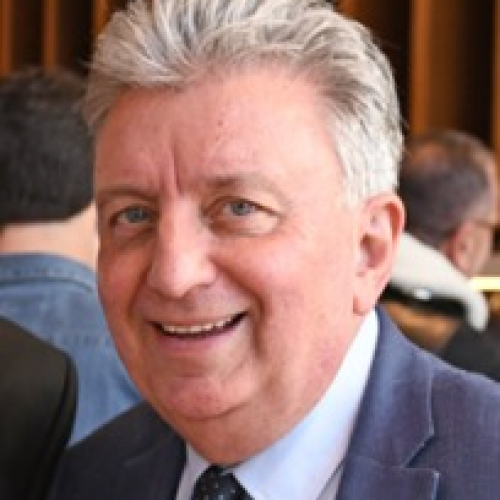 VF Group takes its names from founder and Chairman Vincent Farrugia, and summarises his life's work and determination. Born in Floriana, Malta, and educated at the Archbishop's Seminary, Vincent was inspired by his father  from an early age. The late Angelo Farrugia was a master tailor who ran a renowned atelier and held the position of head tutor at the prestigious Technical Institute, where he took pride in imparting his expertise and passion for the trade to novice tailors.
This inherited passion, coupled with astute business acumen and lofty ambition was to cement Vincent's place as one of Malta's most renowned entrepreneurs of his time. In 1970, Vincent recognised the wealth of opportunity which newly-independent Malta presented, thanks to its culture, strategic location and potential as a hub for the manufacturing trade. Production from the family home began in earnest, and before long a second property was purchased to help cope with the market's growing demands. 1984 saw the inauguration of a 2000sqm production plant, and the rest as they say is history.
Today, Vincent Farrugia is recognised for his civic duty and contribution to the local community. He attributes success to maintaining the simple values of integrity, humility and compassion towards others. To him the most vital feat in life is the importance of gratitude and maintaining a close family unit.
Managing Director, Fashion Retail
CEO, Sarto
Retail is ingrained in Michelle Farrugia's DNA. After having spent her formative years learning the ropes first-hand in the various operational departments at VF Group, Michelle completed her education at the prestigious Istituto di Marangoni. Michelle now assumes the position of Managing Director at VF Group's Fashion Retail Division, and is also CEO & Creative Director of SARTO, the luxury multi-brand concept store. Michelle was actively involved in the company's first foray into franchising in 1998 with the launch of Mexx, and was instrumental in developing the retail division's existing business model. Today, Michelle oversees the growth of an ever-expanding brand portfolio, along with the day-to-day retail operation.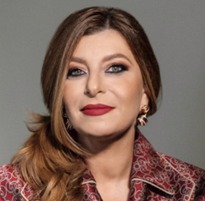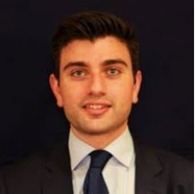 Chief Executive Officer
VF Group
Matthew graduated with distinction from Brandeis University with a Master of Arts in International Economics and Finance. He is a recipient of the University's Excellence in Finance Award as well as a recipient of the Jeffrey J. Steiner Fellowship and the Milton Wolf Global Scholarship. After completing his initial education at St Edwards College, Malta, Matthew obtained a BA in Economics from the University of Malta. Prior to assuming the position of CEO at VF Group, Matthew spent two years as an Investment Banking Associate at H. C. Wainwright & Co. in New York where he was responsible for healthcare equity and debt offerings, restructurings, as well as mergers and acquisitions. Today, Matthew's core focus is to deliver VF Group's wider business strategy, and actively spearheads innovation, new ventures and corporate development initiatives.